Pruning Services

Pruning trees can remove defects from the canopy, promote health, and provide clearance for urban infrastructure.

Street Tree Pruning example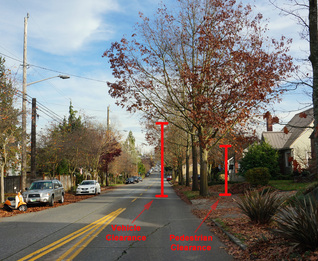 Red oak trees on the south side of NW 80th Street in Seattle Washington
Street trees help preserve pavement and provide shade on hot days. Since clearance for vehicle and pedestrians is mandatory Symbiosis Tree Care pruned these trees to provide clearance.

---
Pruning cuts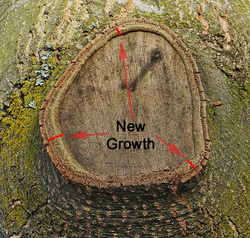 Four months of growth after pruning
Making proper cuts is a critical element of pruning. In this case limb of the red oak interfered with street traffic movement. A correct pruning cut removes the branch without damaging the parent trunk it grew from.

This photo was taken four months after pruning. You can see new growth covering and walling off the portion of branch wood inside the trunk. In several year new wood will cover all remaining branch wood and the wall will be complete.

---